ST. LOUIS, MO – Learning a foreign language doesn't just give you verbal and non-verbal intelligence. Through language, your brain will experience growth, and your memory will become better. In this century, knowing a foreign language is not only functional, but it is also necessary to achieve success in life.
Globalization allows people from various countries to interact. Therefore, speaking in a foreign language will make it easier for you to get along in an international scope. To learn them, you need an institution that provides foreign language teachers. Here are three of the recommendations that you can find in St. Louis.
1. Alliance Francaise de St. Louis
The Alliance Francaise de St. Louis provides various tutoring activities for children and adults interested in learning French. They offer a program called Casse-croûte, where people of all levels of French come together and practice their communication skills with each other. If you are interested in registering, you can visit 930 North McKnight Road, St. Louis, MO 63132 or call 314-432-0734.
2. St. Louis Language Immersion School
If you are interested in introducing some foreign languages, such as Spanish, Chinese, and French, to your children, you can register them at St. Louis Language Immersion School. They offer language classes for kindergartens and 1st graders for any of the foreign languages mentioned above. You can visit 4011 Papin Street, St. Louis, MO 63110 or call 314-533-0975 for more information if you are interested.
3. St. Louis Modern Chinese School
Mandarin is a language with the most significant number of speakers and the fastest growing in the world. In addition, China plays a vital role in the world economy. Learning this language can increase your value in your career. The St. Louis Modern Chinese School offers various tutoring activities for both children and adults. You can learn traditional Chinese musical instruments and dances, Kongfu, and more here. If you are interested, you can visit the address 6710 Clayton Road, Richmond Heights, MO 63117 or call 314-779-4270.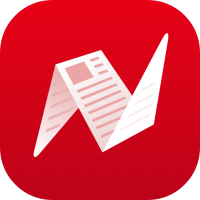 This is original content from NewsBreak's Creator Program. Join today to publish and share your own content.