ST. LOUIS, MO – Martial arts have many benefits, both for children and adults, regardless of their gender. Some of the benefits that you can get from learning this art, among others, are a fitter body, trained motor skills, improved self-confidence, and many more.
St. Louis has several schools that offer martial arts training from certain branches, such as Kung Fu, Karate, and Taekwondo. Here are three recommended martial arts classes that you can find in this city.
1. St. Louis Shaolin Kung Fu School
Fans of Asian films, especially Chinese ones, are certainly familiar with a place that gave birth to martial arts masters, namely the Shaolin Temple. In the real world, you can meet someone who has lived and practised Kung Fu for fifteen years in that place. Master Shifu Xing Xue founded the St. Louis Shaolin Kung Fu School in 2010 to introduce various Chinese cultures, such as Kung Fu, Tai Chi, Kickboxing, Qigong, and others, to the people of St. Louis. If you are interested in learning martial arts with the Master, you can call 702-666-1108 or visit him at 9467 Dielman Rock Island Drive, St. Louis, MO 63132.
Karate is a martial art that originated in Japan. If translated in English, Karate means 'empty hands.' To learn self-defence techniques that rely on arm and leg movements, you can register yourself or your children with Karate Life Studios. They offer a variety of martial arts training for all ages, starting from four years old. You can call 314-352-6166 for more information or visit 6405 Hampton Avenue, St. Louis, MO 63109.
Taekwondo is a defensive martial art that originated in Korea. This martial art uses the body, legs, and fists to protect itself. The Axiom Martial Arts offers self-defence classes consisting of traditional techniques, such as hapkido and cardio. They accept students from the age of three to adults. If you are interested in taking their classes, you can call 314-479-9657 or visit 11541 Gravois Road, St. Louis, MO 63126.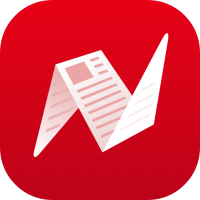 This is original content from NewsBreak's Creator Program. Join today to publish and share your own content.