ST. LOUIS, MO – Stray Rescue is an underdog rescue organization founded by Randy Grim in 1998. Unlike other animal welfare communities, they target animals that require intensive care and funding to heal.
After moving from Lafayette Square to Downtown St. Louis, this non-profit organization complemented the existing facilities with a trauma center and vet clinic. Along with the development that continues from year to year, several programs that strengthen the relationship between humans and animals are also available here.
Apart from a rescue program which is their main focus, they also provide eleven other programs. Three of them are the foster program, dogs for the decorated, and seniors for seniors. The following is a brief description of these programs.
1. Foster Program
This program allows dogs and cats to spend time with a foster family who will provide them with temporary housing and care. Currently, more than 300 families have enrolled in this program, and they will be back to take care of new little friends after the previous one has got a permanent family. They will help the Adoption Team take care of the adoption process when someone applies for their foster animals.
2. Dogs for the Decorated
Stray Rescue provides an opportunity for Veterans to have an animal companion as a method of treating PTSD, anxiety, depression, and loneliness. Dogs and cats that have lived in the shelter for more than six months can be adopted free of charge. Every little friend who gets a new family is equipped with a microchip, spay/neuter, and is up-to-date on vaccines.
3. Seniors for Seniors
Through this program, an older dog is paired with a senior citizen to accompany each other. The same experiences between the caregivers and the little friends who have lived for a long time and have lived through the joys and hardships of life make them both perfect companions to each other. All adoption processes in this program are conducted free of charge.
For more information about other programs, how to apply for a program, and many more, you can visit this link.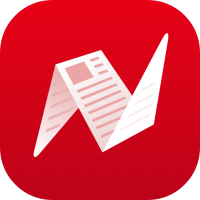 This is original content from NewsBreak's Creator Program. Join today to publish and share your own content.