ST. LOUIS, MO – Stray Rescue of St. Louis opens up opportunities for new families who want to adopt one of the hundreds of dogs they have rescued. Through this program, Stray Rescue hopes that the number of stray or violent animals across the city and metro areas of St. Louis will decrease.
As of 2020, the organization has 60 loving and committed staff members with 1,000 volunteers. Each animal also has a foster family that provides temporary housing and care before they find a permanent family. Now, 400 foster families are registered in this program.
Several furry friends in Stray Rescue are waiting for their forever families. The first one is Mandy. She is a female shepherd who was abandoned by the family she used to live with. Mandy's physical characteristics are marked by dark markings around her eyes, which makes her look like a panda. As an ageing dog, Mandy often spends her time sleeping and receiving care. However, she also enjoys riding a mini-car, playing in the yard, and taking walks.
If you want another canine companion to liven up the house, you can also adopt Jake Allen. This goofy and energetic little boy is a terrier who understands some basic commands, such as paw, sit, down, stay, and more. Jake is a very affectionate dog. He likes it when someone gives him kisses and body massages. Due to his slightly shy character, he needs a handler who is confident and willing to take care of him patiently.
You could also consider having a female terrier, Stevie Nicks, who is adorable and quirky. She loves her toys so much that she can never stay away from them. As a child, Stevie had bad memories that earned her a permanent head tilt after someone shot her in the head. She is good friends with other dogs in the shelter, but it would be better if she was raised at home without other dogs, cats, or young children.
You can visit this link to apply for adoption or call 314-771-6121.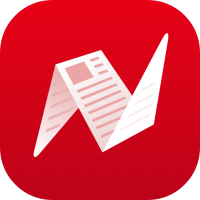 This is original content from NewsBreak's Creator Program. Join today to publish and share your own content.