ST. LOUIS, MO – Several cases of neglect and violence against cats are still common, both in big cities and in rural areas. The thing that triggers this case is the lack of humans concern for fellow living creatures. Stray Rescue of St. Louis is trying to restore good relations between humans and animals through their cat or kitten adoption program.
Some of the cats or kittens that you can adopt from Stray Rescue of St. Louis, the first one was named Billy. This male domestic shorthair has been living with a foster family since November 1, 2020, and is currently looking for a new family to take care of him. If you think Billy is a bad cat, you are wrong. He is a sweet boy and loves to snuggle up to humans. He uses scratch pads; therefore, he does not scratch on your furniture.
If you want another domestic shorthair to accompany Billy, you can also adopt Maple. Maple is a female cat with snow-white fur. She has the characteristic that she is a bit shy, but when you get to know each other, she will become the most fun playmate. All you have to do is give her a catnip toy and a scratching pole, and she will show you the best way to pass the time.
You can also adopt the sweet Poplar to accompany Billy and Maple. This female domestic shorthair has favourite things, such as having humans talking to her. A foster mother who raised Poplar said that she had to be adopted with her favourite brush because she likes being brushed so much.
If you are interested in one or all three, you can apply for adoption via this link. For further inquiries, please call them at 314-771-6121 or come to 2320 Pine Street, St. Louis, Missouri.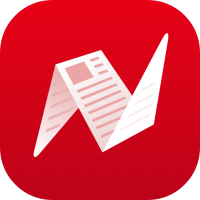 This is original content from NewsBreak's Creator Program. Join today to publish and share your own content.