ST. LOUIS, MO – If you talk about the most important buildings in the Missouri Botanical Garden, the Stephen and Peter Sach's Museum will most likely take the first place. This historic building had stood in the Garden area since when it was first opened to the public in 1859. Inside the building are a herbarium, library, and natural history specimens.
The plan to build this museum was initiated by one of the great American botanists, Dr. George Engelmann, to Henry Shaw for dedicating the Garden as a place for research and scientific observation, rather than just a public garden. With the help of the director of the Royal Botanic Gardens, Sir William Hooker and a Harvard botanist, Asa Gray, Dr. Engelmann's persuasion effort finally paid off.
After the death of the founder of the Garden, Henry Shaw, in 1889, the museum has undergone several changes of function, ranging from a research laboratory, office, to a restaurant. In 1982, the Garden decided to close the building from public visits and only opened it on a few occasions. Every July 24, they will open it to commemorate Henry Shaw's birthday.
A president of the Garden who had served starting 2010, Dr. Peter Wyse Jackson, was planning a renovation and restoration to maintain the museum as one of the buildings with historical importance in the Garden. The most significant change from the renovation plan is the expansion of restrooms and elevators to the east of the building. Both facilities allow everyone to have access to the museum.
A group of the exploratory crew found a historical relic hidden in the southern part of the building, precisely under a drop of the ceiling, in the form of a large mural depicting George Engelmann, Carl Linnaeus, and Asa Gray. Among the three portraits, the one that has Asa Gray in it was broken into pieces. Experts then worked to put the pieces back together to form a new replica.
The Stephen and Peter Sachs Museum is open for public visits Tuesday through Sunday, 11:30 a.m. – 4:30 p.m. You can learn about its current exhibits through this link.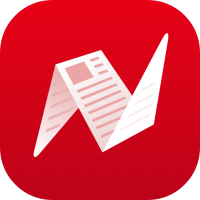 This is original content from NewsBreak's Creator Program. Join today to publish and share your own content.