ST. LOUIS, MO- Children's sense of humour is settled through nurture; ensuring they relish the variety of benefits from laughter, both emotionally and physically, is crucial since it's related to more than solely a mood-booster.
Bringing value on how to laugh at themselves, comprehend other points of view, even cope with their issues, prevent depression, and manage blood pressure, the benefits go on above social aspects.
"Humor is a great way to connect with others," says Brian Richter, PhD, a licensed psychologist with St. Louis Children's Hospital. "For a toddler, there's no better way to get attention than with a smile or a laugh. Inside jokes can help older children bond with friends."
Children find happiness in life through entertainment, "Enjoy unstructured playtime in which you follow your child's lead," Dr Richter says. "That frees both of you to be silly and laugh together."
To help your child on nursing their sense of humour and improve their laughter frequency, try on these tips shared by the St. Louis Children's Hospital:
Laughing at your child's jokes
This will enhance children's confidence and comfort to generate their understanding of their sense of humour. Through this process, our children will understand the balance of environment and decorum of their humour.
Let them see you being humorous.
This will help children understand the value of your humour and learn about the boundaries you set on jokes.
Watch or read something funny together.
One of many ways to gain children's confidence is by creating a bond within the family. Another way to create this bond is also by sharing funny stories at dinner or any occasion.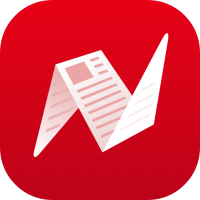 This is original content from NewsBreak's Creator Program. Join today to publish and share your own content.