ST. LOUIS, MO – Insects usually protect themselves from various threats by biting, stinging, or secreting poison. Symptoms caused by insect bites or stings will appear later as a hypersensitivity reaction after the allergen enters the skin. People who experience this will feel itching, pain, burning sensation, and swelling.
Although it looks more disturbing and harmful, insects have an essential role in maintaining the ecosystem. St. Louis Zoo offers some tips that can be applied so that you avoid being bitten by the insects that often appear in your home without using toxic chemicals that have the potential to destroy them.
One of the insects that are often seen in the house is German cockroaches. They usually come with breadcrumbs, powdered sugar, a glass of milk, and other food sources they like. Although annoying, these tiny insects are recyclers who have an essential role in nature.
To avoid them, you can do things, such as clean the room from leftovers, put food in air-tight containers, and cover the gaps with paint or caulk. If these methods have not worked, you can only use boric acid powder as a trap.
Another common insect roaming the house is the carpenter bee. Their presence often makes furniture made of wood eroded when they need a new home. However, they are one of the pollinators that help flowers to bloom.
You can do several things to avoid the harmful things caused by carpenter bees, among others, by preventing parts of the furniture from rotting or mildew because they usually look for soft parts to gnaw. You can also sprinkle diatomaceous earth into the nest after they have emerged for the day. To prevent this, you can also paint the gaps in the furniture after filling them with wood putty.
If you want to know other tips about insects that often appear in the house, you can read them through this link.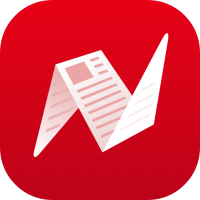 This is original content from NewsBreak's Creator Program. Join today to publish and share your own content.