ST. LOUIS, MO – The Cherbonnier English Woodland Garden is one of the collections of international exhibitions at the Missouri Botanical Garden that features a cool and serene atmosphere under a canopy of trees with the sound of the rushing river.
A former Curator of Hardy Plants from England, John Elsley, realized an idea to build a garden in his native style in 1976. The interesting thing about an English-style garden is that it displays various botanical treasures from around the world, not just native plants.
After passing through the Lichtenstein Victorian Garden, visitors will find a three-and-one-quarter-acres landscape of over 100 dogwoods and 300 rhododendrons and azaleas with colorful decorations from a collection of wildflowers, perennials, and hydrangeas. The peak of this garden's beauty is in spring, precisely the second week of April when the plants are in bloom.
Visitors usually use the English Woodland Garden as a temporary stop on a hot day during St. Louis summer. The highlight of the garden, which has three layers of vegetation, is a small river that flows from a pond in the northeast corner to the waterfalls of the Japanese Garden lake through several limestone bridges.
A sculptor named Gerhard Marcks, who lived from 1889 to 1981, dedicated one of his works, namely a bronze statue of Three Graces, in this garden area. He made this statue in 1956 in honor of Dr. Thomas S. Hall, a professor of biology from Washington University who served on the Garden's Board of Trustees from 1982 to 1990.
On the other side of the garden area is the Mary Phelan Memorial Birdbath made of a piece of lava rock concaved naturally from the Seattle, Wash area, which was installed in 1999 as a reminder of a Garden's Members Board who died in a car accident. The English Woodland Garden added three rustic concrete chairs and a table ten years later, which were dedicated to Adelaide G. Cherbonnier's memory.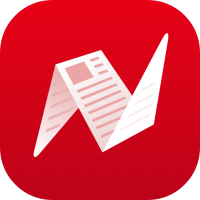 This is original content from NewsBreak's Creator Program. Join today to publish and share your own content.