ST. LOUIS, MO – St. Louis Zoo has a long history if drawn from the World's Fair in 1904, which took place in St. Louis. The city decided to buy a walk-through flight cage for $3,500 after residents insisted that the cage not be dismantled and shipped to Washington, D.C.'s National Zoo.
Visitors can still see the 1904 Flight Cage to this day, allowing them to explore other oldest parts of the zoo, which opened to the public for free in 1913. Some of the exhibitions are located at the zoo's Historic Hill, a destination that contains "a unique ambiance and a nostalgic history" for visitors.
The Charles H. Hoessle Herpetarium is one of the oldest exhibitions, which displays various species of reptiles such as lizards, snakes, caecilians, alligators, and more. In 1927, this area was initially called the Reptile House, which later got visitors' huge attention.
The high interest in reptiles made the zoo build several new facilities 50 years later, in 2002, which was the beginning of the change in the name of the home for more than 700 reptiles with the name of a director emeritus at the zoo.
Twenty-five years ago, on 2 acres of land, the zoo built a new exhibition area featuring several types of birds, such as cranes, owls, vultures, eagles, and many more. This area, known as the Bird Garden, is located between the 1904 Flight Cage and the Bird House. A nostalgic story about a Javan hill mynah named Big Boy colored an office located in the Bird Garden area.
By the 1940s, the bird had mastered fifty words and a few sentences, such as "Mighty fine zoo," and "Good morning, George," but on several occasions, he would swap the last of the two sentences for "Mighty fine George," and "Good mor-zoo." A quick information that George was a zoo director who kept Big Boy in his office at that time.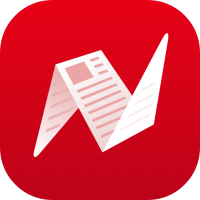 This is original content from NewsBreak's Creator Program. Join today to publish and share your own content.