ST. LOUIS, MO – Being one of the notable exhibitions in St. Louis Zoo's Historic Hill, the Primate House is home to 14 primate species totaling 40 individuals. The building was first opened to the public in 1925 with a highlighted Spanish architectural style.
Since undergoing renovations in several parts in 1977, families who visit this home for monkeys, lemurs and apes can witness their unique activities through a transparent glass. The primates' habits that visitors often see are dressing up, foraging for food, playing, raising children, and so on, just like us humans.
At first, primates lived in large traditional cages that were barred and lined with walls. But since decades ago, the design of their house turned into a large exhibition with some live plants to give the impression that they are living in the wild. In addition, rock formations that almost look natural, murals with various colors, several branches, and ropes add to the comfort of primates to live in social groups.
Sam, an elderly resident of the house, is a charismatic orangutan who likes to play with a large three-wheeler around the zoo. He will occasionally stop at several ice cream stands and greet visitors by shaking hands. He likes puffing on a pipe too. In 1925, Sam attended an opening reception for the Primate House with Mayor Henry Kiel, dressing in a white tie and tails.
In 2019, the zoo, with a leadership gift from Michael and Quirsis Riney, expanded the area of the Primate House by 35,000 square feet. Through a construction that lasted two years, the primates got eight new outdoor habitats to play and explore the outside world.
Starting July 12, 2021, the new Primate Canopy Trails are open to the public for free. The zoo urges visitors to make reservations seven days in advance, which can be done via this link. https://www.stlzoo.org/visit/zoo-reservations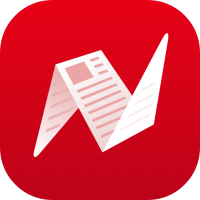 This is original content from NewsBreak's Creator Program. Join today to publish and share your own content.