WILDWOOD, MO - Big Chief Restaurant, currently known as Big Chief Roadhouse, is one of the most historical spots in Missouri and was further listed on the National Register of Historic Places listings in 2003. It is located at 17352 Old Manchester Road in Wildwood, Missouri.
Big Chief Restaurant opened in 1928 and was formerly named Big Chief Highway Hotel and Big Chief Dakota Grill. Big Chief has gone through many transformations over the decades. The restaurant was previously a tourist court, overnight accommodations for tourists on the newly opened U.S. Route 66.
Then, after the highway was later switched to bypass Pond (now Interstate 44), the business lost most of its customers and struggled a lot to survive.
It transformed into housing for government employees during World War II. Then, the restaurant became "Mike Aceto's Café 66" in 1946.
Over time, the building has changed as the bell tower fell in 1959 and the cabins were destroyed in the 1970s. Then Big Chief reoperated as a resale shop, landscaping company and again reopened as a restaurant in the 1990s. Big Chief has survived for over 20 years and remains a dining destination even though the cabin is gone. But in fact, it is one of the last remaining full-service restaurants on the famous highway, Route 66.
Today, this restaurant under the brand of Big Chief Roadhouse offers a varied menu, from scratch, with food ranging including country-fried steak, chicken pies, grilled lasagna, smoked pork chop, and many more. The restaurant is open on Monday from 4:00pm - 10:00pm, Tuesday-Friday from 11:00am - 11:00pm, and Saturday & Sunday 7:00am - 11:00pm.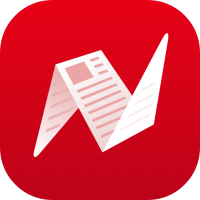 This is original content from NewsBreak's Creator Program. Join today to publish and share your own content.