ST. LOUIS, MO – Together with the City of St. Louis Department of Parks, Forest Park Forever announced the opening of a nature playscape, Anne O'C., on June 2. This new 17-acre park is intended for children and families who want to have fun while developing a healthy connection with nature.
Featuring six different spots for various activities, the playscape allows park-goers to choose the places they want to visit, such as a sensory garden, spring, meadow, mounds, and wetland.
Elementary school students at Biome School, Rockwood Center for Creative Learning, Bryan Hill Elementary, and Sacred Heart Villa also created several child-friendly interpretative signs around the area. However, there are a few tips you should know before planning your visit here.
Starting at 6 a.m. until 10 p.m., you can visit this playscape between the Word's Fair Pavilion and the Jewel Box without paying an entrance fee. Not only children but adults also have access to enjoy the scenery around the landscape. If you bring tiny toddlers, you can also visit several areas specially designed for them here.
This destination has strategic access so that you can get here on foot, by bicycle, car, or bus. Several bike racks are available along the Concourse near the World's Fair Pavilion and at the entrance along Carr Lane Drive. You can also reach here via its south entrance, at Metro Hampton 90 bus stops, or along Concourse Drive. Hundreds of free parking spots for cars are available along Carr Lane Drive and Concourse Drive on a one-way basis.
If you want to plan a picnic with your family and pets, do not worry, you are allowed to bring food from outside and your pets here, provided that you keep the park clean as it should be. For other information about your visit, such as the location of restrooms, renting a place, access to ADA, you can see it via this link. https://www.forestparkforever.org/playscape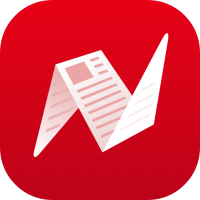 This is original content from NewsBreak's Creator Program. Join today to publish and share your own content.