ST. LOUIS, MO – Meditation is one of the popular methods used by someone to train themselves to be more relaxed and not easily worried. When you are hit by anxiety, this activity is one easy way to overcome it.
You can count on several wellness centers in the city of St. Louis as a place of meditation. You do not need to go too far, like on the beach, lake, or hills, because the following sites can be visited whenever you need peace of mind.
You no longer need to fight gravity to survive every day because here, you can enjoy a state of near zero-gravity while floating calmly on the surface of the water and Epson salt solution. According to a reviewer on Yelp named Christina C., the floating experience she got was relaxing, supportive, and beneficial to the mind and body. The staff is also extremely kind and helpful.
Location: 3027 Locust Street, Saint Louis, MO 63103
Contact: (314) 833-3444
Beisdes providing 360 degrees of wellness, this place also offers counseling services with a holistic approach to mind, body, and spirit. You can also experience meditation, massage, yoga, sound healing, a far-infrared sauna, and whole-body vibration. A reviewer at Yelp named Marti G. revealed that this wellness center exudes a supportive atmosphere, and she recommended infrared sauna and whole-body vibration therapy for potential visitors.
Location: 425 Marshall Ave, Saint Louis, MO 63119
Contact: (314) 963-7711
3. Transcendental Meditation Center
This meditation center offers inner calm for those who have problems such as stress, anxiety, PTSD, and ADHD with a proven, simple, and powerful program. According to a Yelp reviewer named Travis S., two instructors will teach you transcendental meditation techniques personally to ensure that you are comfortable with the practice.
Location: 2025 S Brentwood Blvd Ste 201, Room 9 Brentwood, MO 63144
Contact: (314) 324-7974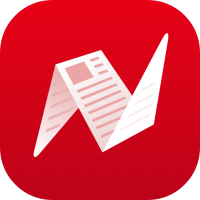 This is original content from NewsBreak's Creator Program. Join today to publish and share your own content.