SAINT PETERS, MO – There are several fast-food restaurants that you may want to visit throughout St. Louis, either in its cities or counties. Generally, they provide burgers, sandwiches, fried chicken, and fries. If you are craving fried chicken for your meals and seeking restaurants while you are in St. Peters, here is the list of recommendations of restaurants that you may want to visit.
1. Chicken Coop
Chicken Coop is located at 449 South Church Street, St. Peters, MO 63376. They provide several menu packages if you are willing to order fried chicken, that is Spicy Wings, Regular Wings, Chicken Pieces with 2 Large Sides and 4 Rolls, and other chicken variant menus. They serve seasoned fried chicken that may create mouthwateringly. They are available for online orders as well. You can see their whole menus through this link and place your orders at once by clicking this link.
2. Hobos at the American Legion
You may visit this restaurant at 200 Main Street, St. Peters, MO 63376. They want to give the experiences of serving the unbelievable food that make every customer coming back to their restaurant. They provide Southern Style Chicken Strips, Buffalo Fried Chicken Salad, Chicken Caesar, "Feather River John" Sandwiches, and Buffalo Chicken Wrap. Do not forget to try their signature fried chicken menus, which are Hobo's Famous Fried Chicken and Hobo Combos. You can order other menus as well that suit your preferences. Should you have any inquiries, you may check their website at this link.
3. Coopers American Pub and Grill
This restaurant is located at 6632 Mexico Road, St. Peters, MO 63376. You can try their menus, such as Buffalo Chicken Salad and Country Fried Steak. There are some signature menus that you do not want to miss; Champion Wings and Chicken Tenders. They also provide several menus that you may want to try, which include Toasted Ravioli, Potato Skins, Cheeseburger, Mac and Cheese, and Hotdog. They are open for business every day and you do not need to make a reservation. Keep in mind if you are going to bring more than six people at once, kindly contact them, so they can adequately accommodate. Kindly check their services and menus via this link.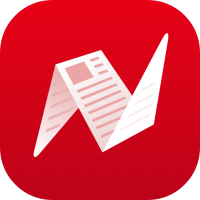 This is original content from NewsBreak's Creator Program. Join today to publish and share your own content.