ST. LOUIS, MO - Bonne Terre Mine is the largest freshwater dive resort across the world. It becomes one of the most beautiful and relaxing full-service dive resorts anywhere.
They provide diving experience on The Billion Gallon Lake, which has twenty-four dive trails that will take you through mammoth archways, past beautiful calcium falls, around gargantuan pillars, and to the many abandoned mining artifacts. The diving tours are guided by their specially trained dive guides to provide a more comfortable and safe diving experience. They prohibited the use of diving lights because they want to preserve the beauty of the surroundings.
There is a beautiful light on the rock formations. You can go down to 80 feet and look up at your silhouette against a rainbow. The Billion Gallon Lake is decorated by man-carved pillars. You can take beautiful underwater photography because of the 200-foot pillar of solid rocks that rises from depths and mining artifacts on walls and floors.
However, the diving experience is available for a person who has a dive certification. If you do not meet the requirement, they have dive certification classes that you can take by visiting the link www.westenddiving.com.
Besides diving into their magnificent lake, they also provide boat and walking tours. You can see the lake's clear water and the surrounding mine with the Submerged Ore Carts, Ancient Abandoned Overhead Wooden Cat Walks and Wrapped Pillars. The tour will take about an hour-long on one and a half-mile track and staircase with 65 steps in & out.
This mine contains lodges to stay in this mine for you. The Bonne Terre Depot features four guest rooms & breakfast and 2 single-distance railway suites. This depot has full banquet facilities on the main floor for over 200 people.
For further information about Bonne Terre Mine, visit their website here. This mine is located at 185 Park Ave, Bonne Terre.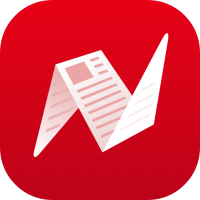 This is original content from NewsBreak's Creator Program. Join today to publish and share your own content.