St. Louis, MO – The St. Charles County Division of Environmental Health and Protection Mosquito Control has detected the West Nile virus in the Mosquitos within the St. Charles County.
The West Nile Virus is a virus that spreads and is infected through a mosquito bite. This is one of the main causes of mosquito-borne illness in the United States.
The mosquito control division has been conducting routine trapping and surveillance to analyze the mosquito population and to detect the virus within the mosquito.
This is the fifth constitutive year that St. Louis County had done the routine surveillance since June and placing trapping in different locations throughout the county that will remain in place until September.
Fortunately, this year the St. Charles County has not found any reports of positive cases of West Nile virus in humans. Thus, through the findings, the Mosquito Control staff notes that there is no need for alarm.
However, residents are asked to remain vigilant and have an effort to prevent mosquito bites. Though most people who have been infected by the West Nile virus do not feel sick, there are some who show symptoms such as fever, headache, fatigue, body ache, vomiting, and rash.
Those symptoms only happen to 1 in 5 people, however, 1 in 150 people can develop serious illnesses that could cause death. Elders over the age of 60 with certain medical conditions are the ones who are vulnerable to develop severe illness.
To prevent the illness to spread residents should always use repellent when outdoors, limit the time outdoors during dusk and dawn hours, wear light-colored, long-sleeved shirts, and long pants when in wooded areas. As well as draining areas that hold water for more than five days.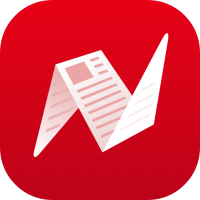 This is original content from NewsBreak's Creator Program. Join today to publish and share your own content.