St. Louis, MO – Students from the Doctorate of Nursing Practice Program at the University of Missouri St. Louis had created a multimedia textbook about nursing communication for the Graduate Nursing Student Academy Digital Innovators Program.
The idea behind the multimedia textbook on nursing communication was because Michelle Parmentier had several experiences that showed her how important nurse communication is for her job.
One incident that Parmentier recalled was when a patient suddenly left the hospital against medical advice. The patient who had a chronic leg wound had overheard a clinician that said 'Grandma got run over by a reindeer' and she assumed that the clinician was talking about her, so she left in embarrassment.
Parmentier's experience in her career had made her appreciate the importance of communication and she brought her interest in nursing communication when she enrolled in the Doctorate of Nursing Practice Program in 2018.
Then in 2020, the American Associate of College of Nursing named Parmentier's and her team also a student of Doctor of Nursing Practice, Ann Corbin, was named one of the fifteen selected for the 2020 Graduate Nursing Student Academy Digital Innovators Program.
The program gave her an opportunity to learn and explore even further about nurse communication in a new way. Besides that, the program which was sponsored by apple will train current graduate nursing students who aspire to be a nursing faculty in creative, multimedia approaches to instruction.
The program provides sessions for participants about several different digital approaches on topics. On a virtual showcase at the beginning of August, the participants also worked on a multimedia-rich book. Parmentier's group worked on a book that focuses on nurse communication in difficult situations that is aimed at undergraduate nursing students.
The multimedia textbook that Parmentier and her team made includes topics such as how to communicate when a physician disparages you, how to communicate about vulnerable populations, such as those with hearing disabilities, HIV positive, and those who use IV drugs, a victim of sexual assault or those who suffer from mental illness.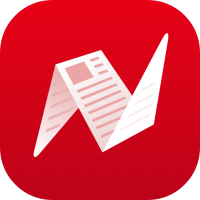 This is original content from NewsBreak's Creator Program. Join today to publish and share your own content.