SAINT LOUIS, MO – St. Louis is one of the cities that serve several spots for you to come. You may explore the city by visiting the famous spot or seek the hidden gems in town. If you need some recommendations on how to spend your night in St. Louis, here is the list of which spots you have to put in your itinerary.
To create a memorable night journey in St. Louis, you may visit Ballpark Village. It serves premier dining and entertainment district, where it is a find sports-anchored, multi-phrased, or mixed-use development. Ballpark Village hosts several public and private events, provide patrons for several entertainments, and you may grab food and beverage for your tummies. You may check their website to see what events they will conduct in the near future by clicking this link. Ballpark Village is located at 601 Clark Ave, St. Louis, MO 63102.
Another spot that you can visit is Laclede's Landing, where you can experience some activities in just one step. This is one of the great places to start your adventure throughout St. Louis since this is located downtown. Also, you may witness the historical architecture that meets 21st-century dining and entertainment and enjoy the scenery of the Mississippi riverfront. They provide some public events, restaurants, and hotels near Laclede's Landing. You may visit their website to get to know more about what is happening there through this link. Invite your families or relatives to this place at 710 North 2nd Street, Suite 410-N, St. Louis, MO 63102.
You may also come to Westport Plaza. It is one of the perfect destinations for your itinerary in the heart of St. Louis. Westport Plaza is connected to the business district, dining and entertainment venues, and sometimes there are several public events that you may see. If you are willing to come to this place, you will also find some places to stay and find the best hotels that suit your preferences. All recommendations are showing up on their website, so go straight to their website by clicking this link.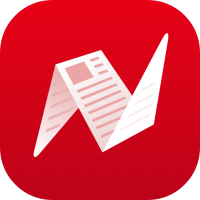 This is original content from NewsBreak's Creator Program. Join today to publish and share your own content.