ST. LOUIS, MO - Great Rivers Greenway provides a volunteer opportunity for individuals or groups to help Greenways make an enormous impact. Following are some upcoming volunteer opportunities at Great Rivers Greenway.
1. Washington University medical campus Bicycle tune-ups / Orientation
Only one outreach opportunity is available to trained Outreach Specialists or volunteer ambassadors. Great Rivers Greenway is open for University of Washington bike setup and freshman orientation on September 9 and October 7, 2021, 10 am - 2 pm. Find out more about the event and sign up from this link.
It is an annual Celebrate Wildwood event for 25 years +1 celebration.
Event Date and Time: September 25, 2021, 9.30 am - 6.30 pm
Location: Wildwood Town Center (in and around 216 Plaza Drive, Wildwood, MO 63040)
Find out more about the event and sign up here.
3. The MO' Cowbell Health & Fitness ExMO
This event will be held in association with the MO' Cowbell ExMO' Marathon, Half, Half Relay, and 5K on October 3, 2021. Outreach specialists and ambassadors will be needed to assist at the desk with distributing promotional items, maps, and greenway information. Vendors will be established in St. Charles Community College Student Center in Cottleville, MO, on Friday, October 1, and Saturday, October 2. This event offers us a wonderful opportunity to meet health-conscious participants and to promote greenways. The campus is located on Dardenne Greenway.
Event Date and Time: Friday, October 1 from 12 pm - 7 pm and Saturday, October 2 from 9 am - 3 pm
Location: St. Charles Community College, 4601 Mid Rivers Mall Drive, Cottleville, Missouri 63376.
Sign up here.
4. Autism Speaks STL Walk - Outreach Specialist
Register yourself for taking part as a volunteer in Autism Speaks Walk in St. Louis here. Besides volunteering, you can also give your best donation. Visit the event page for more information.
Event Date: Saturday, October 9, 2021, 8 am - 1 pm
Location: Upper Muny Parking Lot in Forest Park, St. Louis, MO 63112.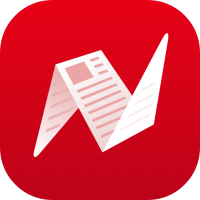 This is original content from NewsBreak's Creator Program. Join today to publish and share your own content.