JEFFERSON CITY, MO – Washington State Park held an open public weekend of interpretive programs and sweet treats this summer end. The events will start on Friday, September 3 to Sunday, September 5. The entire plan for the weekend program includes:
"S'more Favorite Things"
On Friday, September 3 at 6 pm, campground and cabin guests will be given s'mores kits to celebrate the sweetness of summer's end. There will be kids' activities at later weekend programs.
Petroglyph and glade tour
On Saturday, September 4, and Sunday, September 5, at 4 pm, there will be a guided tour at the petroglyph site, the most significant cultural site at the park. Participants can learn about the ancient stone carvings, their origins, and their modern interpretations.
Ice Cream Social
At 7 pm, also on Saturday, September 4, participants will be invited to enjoy a sweet treat during their stay at the campground to celebrate the sweet end-of-summer.
Interpretive program
On Sunday, September 5 at 6 pm, the interpretive park members will present a program to end the program at the campground amphitheater.
Due to the pandemic, participants are required to follow social distancing and protection guidelines during the event.
Event Location: Washington State Park, located 10 miles south of De Soto and 15 miles north of Potosi on State Highway 21.
For further information, call Washington State Park at 636-586-5768. You can also access the Missouri State Parks website for more information regarding historic sites in the state. For any inquiries, you may also contact the Division Information Officer, Miranda Fredrick, at 573-751-6510 or directly head to 1659 E. Elm Jefferson City, MO 65101, Missouri State Parks.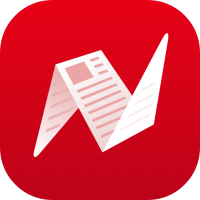 This is original content from NewsBreak's Creator Program. Join today to publish and share your own content.