ST. LOUIS, MO – Losing the key to an important room or automobile is an annoying occurrence. Still, it is unavoidable because you are often too busy to remember where you put your keys for the last time.
In St. Louis, you don't have to go far to find a locksmith service, as you can call them on a one-time cellular call. Besides saving time, you can also quickly feel relieved because the help will come soon. Here are some recommendations for locksmiths in St. Louis you can count on anytime.
1. Lockey Locksmith
http://lockeylocksmithstl.com/
This company offers emergency services for residential, commercial, to automotive locksmiths involving licensed and professional personnel. They can replace, repair, and re-key any lock or safe. A reviewer on Yelp named Jason S. said they came 15 minutes after receiving the call, even when they were about to close in 5 minutes.
Contact: (314) 332-8844
2. Unlock It Locksmith
If you need a locksmith service that accepts calls for 24 hours, you can rely on Unlock It Locksmith, be it for automotive, residential, or commercial locksmiths. A reviewer on Yelp named Angie C. said it only took them two minutes to unlock her locked car, and she only had to pay twice as much as most locksmiths for their service.
Contact: (314) 495-9058
3. Eagle Eye Locksmithing
https://www.eagleeyelocksmith.com/
This company has been in the locksmithing business since 1996, and they are still developing their collection of lock models every month. They offer a wide variety of domestic key replacements and several foreign key replacements. A reviewer on Yelp named Ben S. said that it only took them ten minutes to arrive at his home and five minutes to open it.
Contact: (314) 223-6700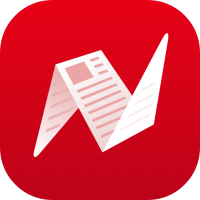 This is original content from NewsBreak's Creator Program. Join today to publish and share your own content.