ST. LOUIS, MO - Troy is a city located in Lincoln County, just 55 miles from St. Louis. If you are happened to be a Troy resident or visitor, try these three recommended restaurants in Troy.
- Big Sticky's
You can find delicious BBQ meat with cheesy potato on the side in this restaurant. On TripAdvisor, this restaurant ranked #1 of 11 Americans in Troy. Besides BBQ and sandwiches, this restaurant has various beers. The beers they served ranged from house beers, pale ale, stout, lager, to IPA.
Visit Big Sticky's at 180 E Cherry St. Troy. They open on Tuesday to Thursday from 11:00 a.m. to 8:00 p.m., Friday & Saturday from 11:00 a.m. to 9:00 p.m., and Sunday from 11:00 a.m. to 6:00 p.m.
- Monty's BBQ
Monty's BBQ is an outdoor seasonal restaurant with picnic tables and a unique family-friendly ambiance in the countryside for lunch and dinner. They offer great BBQ dishes at an affordable price.
Their staff is ready to serve their authentic BBQ menu on Tuesday to Saturday from 10:00 a.m. to 7:00 p.m. you can enjoy their meals at 215 Firehouse Lane, Fairgrounds Road, Troy.
- Taormina's A Sicilian Family Restaurant
This restaurant provides excellent service with a great-tasting menu of authentic Italian cuisine thanks to the fresh ingredients. Their chef has lunch and dinner specials every weekday. You can check the specials menu on their Facebook page.
Located at 892 Cherry Street, Troy, the family-owned restaurant opens on Monday to Thursday from 11:00 a.m.to 9:30 p.m., Friday & Saturday from 11:00 a.m. to 11:30 a.m., and Sunday from 10:00 a.m. to 9:00 p.m. Keep in mind that they had a special Sunday Brunch Buffet from 10:00 a.m. to 2:00 p.m.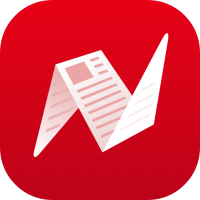 This is original content from NewsBreak's Creator Program. Join today to publish and share your own content.