SAINT LOUIS, MO – Soulard is one of the neighborhoods in St. Louis and is known for its historical architecture. There are several spots that you do not want to miss while you are in Soulard. If you are going to take a short getaway and Soulard is on your list, here are the recommendation spots that you can visit.
1. Soulard Farmer's Market
Soulard Farmer's Market is located at 730 Carroll Street, St. Louis, MO 63104 and this place is one of the oldest markets that stills operating in the U.S. They are open for business from Wednesday to Saturday only. You may see various stores that sell several things, such as bakeries, spice shops, fresh veggies and fruits, and many produce vendors that handle local shipped. They offer gift shops as well, where you can buy t-shirts, jewelry, incense, hand-made soaps, and hand-made craft for your loved ones. In the neighborhood, you may also find several restaurants and bars to fill your hungry tummies. Visit their website at this link to get to know more about what you can do in this market.
2. 4 Hands Brewery
This brewery is serving a tasting room, namely Taproom, at 1220 South 8th Street, St. Louis, MO 63104. Their Taproom is open for the public and serves fourteen beers on draft with full bar offerings. You can visit the Taproom every day, but please make sure the open hours through their website. 4 Hands Brewery serve year-round beers, such as City Wide American Pale Ale that suitable with Toasted Ravioli, Pork Steaks, Slingers, and Square Pizza, or you can try State Wide Hazy Pale Ale as your companion to have these delicacies; Buffalo Wings, Burgers, Hawaiian Pork Tenderloin, and Crème Brulee. For further information, check their website at this link.
3. Cardinals Hall of Fame and Museum
You may visit this museum at 700 Clark Ave, St. Louis, MO 63102. Through this museum, you can witness the heritage and the collection of the St. Louis Cardinals. They serve a historical approach to create a chronological journey of the Cardinals. Besides, you can also buy merchandise at their authentic shops and kindly visit their restaurant as well for getting a full experience to explore the museum. Kindly check their website for further information and purchase the ticket for your arrival at this link.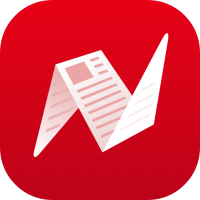 This is original content from NewsBreak's Creator Program. Join today to publish and share your own content.