ST. LOUIS, MO – Missouri Botanical Graden is one of the green icons in St. Louis. On a plot of land covering 79 acres, this garden has a wide selection of areas with its characteristics. Besides gaining new knowledge about the plants on display, visitors can also learn about the science of conservation.
Consisting of six horticultural displays, this botanical garden is home to a variety of conservatories and gardens. Some of the international gardens open to the public are the Ottoman Garden, the Japanese Garden, and the Chinese Garden.
Similarities between St. Louis and the capital of the Ottoman Empire, Istanbul, which are in a latitude of 40°, allow the same plants to grow in the two regions. That is why in 2006, a Turkish-nuanced garden was built on a quarter of an acre, just south of the Linnean House conservatory. This area displays the gardening traditions of the Ottomans in the 16th to 19th centuries, complemented by typical Turkish architecture and a stone pedestal water fountain called a cheshme.
There is a 14-acre garden in another serene landscape that displays the pure, clear, and peaceful nuances of Japanese culture. Since 1977, Missouri's Japanese Garden has become a favorite spot for visitors, with the main attraction being carefully designed waterfalls, plantings, islands, and beaches that remain picturesque as the seasons change. Some of the plants found in Seiwa-en are flowering cherries, azaleas & rhododendrons, lotus, and peonies.
In addition to the two gardens above, the Missouri Botanical Garden is also the home of the Margaret Grigg Nanjing Friendship Garden or often called the Chinese Garden. Yong Pan, a Chinese-born architect, designed this garden with a combination of traditional colors such as gray, white, black, and reddish-brown. Several notable Chinese philosophies can also be found in the area, including an inscription of the Chinese poem by Wang-Wei.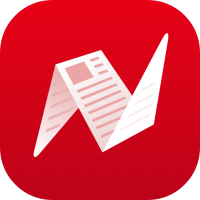 This is original content from NewsBreak's Creator Program. Join today to publish and share your own content.