ST. LOUIS, MO – Home to more than 51,000 plant collections, the Missouri Botanical Garden offers visitors a wide range of knowledge and education about plants' characteristics, care, and preservation.
Among the many choices, flower fans favor several notable plant collections that are always eagerly awaited in certain seasons. Three of the fifteen collections are daylilies, azaleas & rhododendrons, and peonies.
Present every June and July, daylilies are the most-loved plants in the gardeners' area. This flower has the scientific name Hemerocallis, which means beauty and daylight. The characteristics of flowers belonging to the lily family are the petals that open at dawn and close by dusk.
At Jenkins Daylily Garden, visitors can find more than 1,600 specimens of this flower with different cultivars. In China, the roots of daylilies are commonly processed into food and medicine to prevent several diseases, such as bleeding, fever, cirrhosis, and jaundice.
Between May and April, visitors can see the diverse colors of the rhododendrons genus of more than 2,000 specimens and 44 species on the west side of the Ridgway entrance. Full of spring colors, rhododendrons have a friend related to the Ericaceae family, the azaleas. This plant also adorns the Japanese Garden with 448 specimens located around lakes and islands.
The native Asian plant, peonies, also offer unique offerings along with Mother's Day celebrations in America. Visitors can find this flower throughout the gardens area, but the Japanese and Chinese gardens have more to display. The oldest hybridized peonies are in the Japanese garden, with a hybridization year in 1946 called Do Tell. Other peonies that can be found here are Scarlett O'Hara, Zuzu, Mikado, and many more.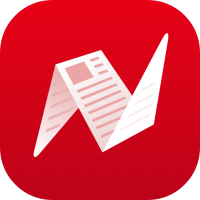 This is original content from NewsBreak's Creator Program. Join today to publish and share your own content.