ST. FRANCOIS COUNTY, MO - St. Francois County Office is hiring job seekers around St. Francois County, Missouri. The following positions and offices are looking for new employees:
1. Full-Time Cook - The St. Francois County Sherriff's Office
The cook is in charge of preparing the kitchen, preparing and cooking 3 meals a day for the inmates, assisting in preparing meals and supplies, cleaning and sanitizing the work area and kitchen utensils, and other tasks related to the kitchen and food.
The successful candidate's qualifications are as follows: hold a minimum of a high school degree, pass a pre-employment background check and drug screening, possess outstanding organizational skills and other related skills. The candidates must meet physical requirements, including standing, occasionally lifting, carrying, pushing, or pulling loads up to 60 lbs. Further information can be seen at https://sfcgov.org/wp-content/uploads/2021/08/Cook-8.13.21.pdf.
To apply for this job, you can email your resume to cschrum@sfcgov.org or complete the application at St. Francois County Sheriff's Office at 1550 Doubet Rd. Farmington, MO.
2. Full-Time Field Assessor - The St. Francois County Assessor's Office
The field appraiser is responsible for maintaining and updating parcel structure data, ensuring the structure is located on the correct parcel, measuring, sketching, photographing the structure, and verifying the accurate location of the address in each package, as well as communicating with property owners.
Minimum qualifications for field assessor candidates are to hold at least a high school degree with an established resume, have a valid driver's license and a clean driving record, have computer and Internet proficiency, and other skill qualifications as listed in this file.
Those interested can email any questions or resumes to cschrum@sfcgov.org or drop them in person at the Human Resources office on the 3rd floor of the Annex Building, 1 West Liberty St. Suite 300.
Follow me to see more articles like this.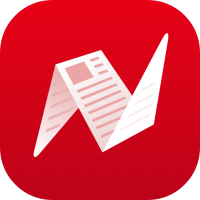 ...
This is original content from NewsBreak's Creator Program.
Join today
to publish and share your own content.