ST. LOUIS, MO – Leaving children alone at home without a caregiver is often a barrier for parents to be able to work quietly in the office. At the same time, hiring a nanny at home is not included in their family planning.
People in St. Louis do not need to spend extra energy to solve this problem because, in this city, there are various daycare facilities that can be used to support children's growth. Here are three recommendations that provide solutions to this problem.
1. Elaine Rosi Academy for Children
This family-owned and operated preschool located in the suburb of St. Louis has been established since 1983. They accept children aged 6 weeks to 5 years to participate in daycare to preschool programs. A reviewer on Yelp named Christine R. revealed that her 20-month-old daughter is so happy here and can already count in English and Spanish. If you are interested in bringing your child here, you can call (314) 968-0515 to reserve a slot.
Located in the heart of Webster Groves, parents around St. Louis have entrusted their children to this child care center for 45 years. They accept a total of 165 children aged 6 weeks to 6 years into their care. A reviewer at Yelp named Brian H. said that they provide facilities no other child care can match, the teachers work great, and they have a low turnover rate. For more information, you can call the number (314) 968-3189.
3. Discovery Children's Center
If you are interested in introducing children to a diverse, safe, caring, and supportive environment, you can register them in this daycare. A reviewer at Yelp named Mia E. revealed that she was satisfied with DCC's service, which is very concerned about the health of children by limiting the number of children in one class. She also said that the caregivers at DCC love children sincerely in hopes of seeing them develop. To register your child here, you can contact them at (314) 645-1211 or register through their website.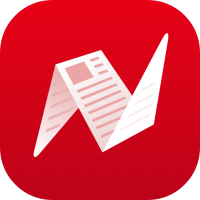 This is original content from NewsBreak's Creator Program. Join today to publish and share your own content.