ST. LOUIS, MO – Since Henry Shaw first founded it in 1859, the Missouri Botanical Garden has been home to more than 1,200 plant species that live on a plot of land with a simulated rainforest. This botanical garden adds to the greenery in St. Louis, where there are certain plants on display each season
On August 14, a garden staff member announced that some flowers were in full bloom and ready to be seen by visitors through their official Twitter account, @mobotgarden. The flower species they mention are rudbeckia, lily, and gladiolus.
Rudbeckia is a native wildflower that can be found easily in Missouri. This flower usually grows in open woods, roadsides, prairies, and waste areas, resembling a daisy. You can hit this flower easily because of its bright yellow petals. In the center of the flower, there is a small brown circle.
Another species that is blooming in late summer is the lily. This flower has various shapes of petals, namely funnel, trumpet, bowl, cup, flat, and bell, with multiple colors. However, there are rarely any blue lilies. You can also often smell the fragrance produced by this flower. Behind its beauty, lilies are susceptible to the risk of disease and adverse conditions such as lily mosaic virus, bulb rot, and botrytis. Still, there are specific efforts to avoid these things.
In addition to the two species of flowers above, you can also see gladiolus blooming this season. Flower arrangers often use this flower as part of their work. The colors often present to decorate this flower include shades of white, yellow, cream, red, orange, lavender, green, pink, and others. Most of the gladiolus you find at florists is a hybrid of Gladiolus x hortulanus, while at the Missouri Botanical Garden, you can see a variety of authentic gladiolus.
If you are interested in seeing more flowers here, you can purchase tickets via this link.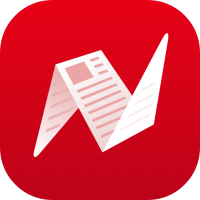 This is original content from NewsBreak's Creator Program. Join today to publish and share your own content.