ST. LOUIS, MO – St. Louis' City Museum is a manifestation of the hard work of two city artists who aspired to build a city within a city. Since it was first built in 1993, Bob and Gail Cassilly have succeeded in making this museum a recreation destination for thousands of families in St. Louis.
In this museum, many activities are open to visitors every day. Starting from viewing exhibitions of art from contemporary St. Louis artists, admiring historical statues and installations with high artistic value, eating a variety of dishes, and visiting the artists' hidden place, which is located on the top floor of this building, that was once a shoe warehouse.
Watch exclusive exhibitions for free now and then; you will be amazed by the creativity of the City Museum artists who seem never to subside. Regarding the age limit for visitors, the curator will give instructions on the exhibition material and the appropriate age to watch it, but you can decide for yourself.
Bring some gifts or souvenirs for your family at home, or just a memento of your visit to this museum. You can get a variety of jewelry and accessories made by local artists in the city at a Gift Shop located behind the Ticket Window.
You can also find it on the third floor if you are interested in bringing the remains of the Museum installations home. On the second floor, you will find a collection of vintage shoelace machines used to make bootstraps for US soldiers during World War II. You may choose one of several shoelaces that appeal to you and take them home.
Get a local culinary experience of St. Louis such as wine, vegetarian food, fresh salads, Bavarian pretzels, and many more from the first floor to the rooftop. You can also look for some inspiration on the rooftop. Tickets are available to purchase here. Health protocols are required. Check it here.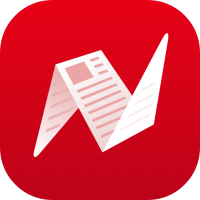 This is original content from NewsBreak's Creator Program. Join today to publish and share your own content.