St. Louis, MO – Plans for construction of a new Cathedral in St. Louis in 1905 were announced by Archbishop John J. Glennon but not until April 4, 1997, where Pope John Paul II had honored the Cathedral and making it into a Basilica which meant "royal house" in Greek.
The Cathedral Basilica of St. Louis became a special distinct place of worship with two special symbols, the Tintinnabulum, a bell, and the Obrellino, an umbrella.
The Cathedral Basilica of St. Louis has become one of the most historical places in St. Louis from its planning in 1905 and its journey until the newest addition which is the Sacred Heart of Jesus Shrine that was consecrated on June 17, 2007, by Archbishop Raymond Burke.
The Cathedral is one-of-a-kind work of art located in Lindell Boulevard, St. Louis. Take a tour of the historical place of worship while admiring its lofty vaults and radiant mosaics. Learn about the architecture or the cathedral as well as the artists' concept through the Mosaic Museum.
The Mosaic Museum is open Monday through Saturday from 10 a.m. to 4 p.m. and on Sunday from 12 p.m. to 4 p.m. The admission for each person is $2.
Located in the lower level of the Cathedral, the Mosaic Museum will feature the designs and the installation of the mosaics. Visitors and learn the history of the original Kilgen organ console as well as the throne used for Pope John Paul II during his visit in 1997,
The Mosaic Museum will also display the collection of historic vestments and objects used in different rites of the church. There is also the Cathedral crypt for several Archbishops.
For further information regarding the tour visit the website.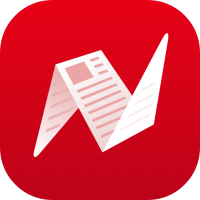 This is original content from NewsBreak's Creator Program. Join today to publish and share your own content.