ST. LOUIS, MO – St. Louis has an essential role in the development of Blues music in the world. For decades, the city was the center for ragtime musicians such as Scott Joplin, Louis Chauvin, and Tom Turpin until later, their music continued to evolve into modern Blues and Jazz.
The development of Blues music in this city is still ongoing. It is shown by the large number of fans of this music genre that almost every month, it is easy to find live Blues performances all around the city.
The musicians' journey in bringing this music can be seen in St. Louis' National Blues Museum located in downtown St. Louis. This museum provides a lot of information about the history of the Blues as the primary foundation that started the emergence of various modern American music.
In this museum, you can get several experiences at the same time. Open to the public every day, starting at 12 p.m. until 5 p.m., the museum offers several activities for visitors. You can check out the Spitzer Collection exhibit, a film by David D, Spitzer featuring live Blues music in the 1970s and 1990s by well-known Blues musicians who are rarely exposed.
You can also watch live outdoor music held once a week, rent one of the two venues with Blues nuances for your private celebration, and buy some souvenirs in the form of clothes, books, and Blues CDs.
The admission fee you need to prepare is $15 for adults over the age of eighteen, $12 for seniors and military active or veterans, $10 for college students and children over the age of five, and free for all registered members and children under five years of age.
To view the live outdoor music schedule, register as a member, and plan your visit to this museum, you can access this link.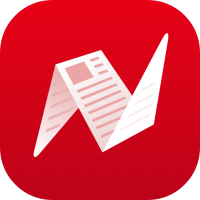 This is original content from NewsBreak's Creator Program. Join today to publish and share your own content.