St. Louis, MO – The Field House Museum was originally home for Eugene Field and his father Roswell M. Field who was an Attorney that took Dred Scott's freedom suit into the Federal Courts.
On December 18, 1936, The Field House was the first historic house museum to open in St. Louis. Meanwhile, in 2007 it was named to be the National Historic Landmark.
This year all through 2022 The Field House Museum presented several exhibitions and gives visitors the opportunity to learn about the past, celebrate the Field House Museum 175 anniversary, and even learn about St. Louis' architecture and neighborhood history.
Opened on June 25, 2021, the Stitching Stories from the Past is an ongoing exhibition until October 25, 2021. The exhibition will feature a quilt that has rich creativity and stories.
The Stitching Stories from the Past will display the Missouri Bicentennial Quilt from the State Historical Society of Missouri. The quilt has been traveling across Missouri and had quilters across the state create the quilt to celebrate Missouri's 200th birthday.
That is not the only thing The Field House Museum is celebrating, through the Momentous Milestone exhibition from April 21 through November 28 2021 it celebrates the Museum's 175th anniversary of the construction of the house.
The Momentous Milestone will take you on a journey and view the changes of the house since 1845. The exhibit will also feature how the house was saved and gone through some restoration in 1934 where the house got the National Landmark Status.
From July 16 2021 to January 2, 2022, Won't You Be My Neighbor is an exhibition that will explore the architectural history from the buildings to its neighborhoods that creates St. Louis to become a city with a rich history.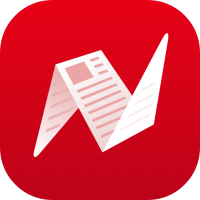 This is original content from NewsBreak's Creator Program. Join today to publish and share your own content.