ST. LOUIS, MO — St. Louis has a lot of restaurants specializing in appetizers, main dishes, and desserts for every budget, palate and appetite. If you're in the mood for freshly baked bread, here are three must-try bakeries in town you should try.
1. Sweetart
Sweetart is located at 2203 South 39th Street, St. Louis, MO 63110. It is a family-owned bakery in a functioning art studio. It has a mission to provide the best-baked goods in town and emphasizes that all its products are made from scratch.
Their menu varies, from traditional cakes, pastries, cupcakes, bars, and cookies. To find out more about Sweetart, visit their website here.
2. Missouri Baking Co
Missouri Baking Co has been providing the Hill neighborhood with baked goods since 1924, pairing Italian roots with a local twist. It specializes in Italian-style pastries and other European desserts, from cannoli to napoleons. They also do vegetarian options.
Try their signature dishes — frosted pound cake cookies, apricot butter cookies, blueberry pound cake and cinnamon bread. You can find the bakery at 2027 Edward Street, St. Louis, MO 63110.
3. Pint Size Bakery and Coffee
Located at 3133 Watson Rd., St. Louis, MO 63139, Pint Size Bakery and Coffee serves inventive baked goods, like salted caramel croissants. Their products mostly use local milk and cream, pasture-raised cows, eggs, butter, cane sugar and unbleached flour.
They specialize in sweet and savory baked items, tea cookies, oatmeal cream pies, cupcakes, and custom cakes (can only be ordered over the phone or in person). They are available for online orders as well. Visit their website here.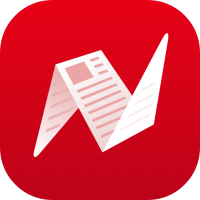 This is original content from NewsBreak's Creator Program. Join today to publish and share your own content.