SAINT LOUIS, MO – While you are in St. Louis, do not forget to visit Laclede's Landing in the downtown of St. Louis. It is located in between the Fourth Street/Broadway Arch district and the Washington Avenue Convention district, where you can explore this town in just one big step.
Laclede's Landing offers the visitor some hotels, Busch Stadium, the home of St. Louis Cardinals, and some entertaining places that you will never regret to visit. Here are the details of what kind of activities you can do in the neighborhood:
1. Visit the Riverfront
The Riverfront is a place where you can see the shoreline of the Mississippi River and Laclede's Landing. You can enjoy the river scenery, easy accessibility, and public facilities there such as easy parking and access, also, a variety of restaurants. The St. Louis Riverfront Trail runs alongside the Mississippi River and goes through into Laclede's Landing, where you can sightsee with bike or train, also, take a walk and run.
There are two sides of Laclede's Landing you can visit. First, start your trip from Gateway Arch Riverboat. You can see the offshore and pick the cruise to get you into the water.
Second, Great Rivers Greenway is connected to St. Louis Region with protected walking, biking, strolling, and running greenways.
2. Trip to Jefferson National Expansion Memorial
If you are willing to visit this place, you will reminisce about the history of pioneers who created the country's history. It represents the symbol of the role of St. Louis when the Westward Expansion of the U.S. throughout the 19th century. You can plan your trip to this place by clicking this link as your guide to make the itinerary.
3. Take a deep dive to stroll around Laclede's Landing
You can find dozens of annual events and the largest blues festival in town, enjoy the scenery of the Mississippi River and historical architecture—not to forget many restaurants, bars, and clubs existing there.
One footstep that you take will create a million memories from St. Louis, while you are visiting Laclede's Landing. For further information, kindly check their website via this link.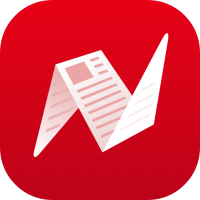 This is original content from NewsBreak's Creator Program. Join today to publish and share your own content.