ST. LOUIS, MO – St. Louis is a city that is exciting with a diverse local music scene there is always something for everyone. Whether you are a fan of blues, jazz, Americana, rock, or other kinds of music you can find it all in St. Louis Live Music Venues. Get your dancing shoes ready as you go through these top three venues and decide to stop by for a fun night out.
From the name of the venue, you already know what kind of music they'll blast, but it leans more to Blues rather than Jazz. This venue is now a "part music club, and part museum" as some this is the home of some award-winning hottest acts in the country. The venue walls are filled with posters of music history and eleven acts usually play seven days a week.
Location: 700 South Broadway, Saint Louis, Mo 63102
A venue for blues lovers, with its vintage-looking bar and wood floor, this bar will boast any kind of blues all year long for you to listen to. On the weekends there will be a total of five acts starting from 2 p.m. that evening you might hear soulful solo delta blues, and some rock blues inspired by Stevie Ray Vaughn right after midnight.
Location: 1860 S. 9th Street, St. Louis, MO, 63104
Atomic Cowboy is a live music venue blasting Roots, Americana, Alt Rock, Folk Rock, and Rock, this fan club has a venue component called Bootleg and an outdoor venue. Most of the events here are ticketed which cost around $5 to $10. Performances in the venues will open from 8 p.m. to 9 p.m. while bands perform and you might come and see a band you are not familiar with, but that would be a great opportunity to discover new sounds.
Location: 4140 Manchester Ave. St. Louis, MO 63110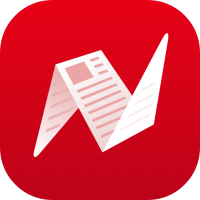 This is original content from NewsBreak's Creator Program. Join today to publish and share your own content.