ST. LOUIS, MO — Not only is St. Louis famous for its breweries and dynamic communities, but their food scene is also to die for, especially if you're craving something savory, filling and filled with layers upon layers of flavors.
And if you're at a loss where to go for a good bite, here are five of the best barbecue places you can find and order takeout in St. Louis.
Address: 3106 Olive Street
Phone Number: 314-535-4340
Head over to Pappy's to get a taste of some barbecue sprinkled with that distinct local touch. Pappy's serves one of the best pulled pork sandwiches and ribs in town. They also have a variety of gluten-free options for you to choose from. Pappy's is a hotspot for barbecue enthusiasts and runs out really quick if you don't hurry up and place an order.
Address: 1627 S. 9th St. Soulard Area
Phone Number: 314-621-3107
If you're looking for some great American barbecue ribs, then Bogart's is the place to be. They have a large array of platters and rib combos to choose from. Try out their magnificent sides as well, and let your tongue soak in all the flavors.
Address: 6525 Delmar Boulevard
Phone Number: 314-727-0200
Salt + Smoke is known for their Burnt End Toasted Ravs and their Brisket plates with two sides and Bacon & Cheese Popovers. They have a large selection of sides to choose so you can choose a different combination every time you stop by.
Address: 2819 Watson Road
Phone Number: 314-875-9890
Adam's is a small, family-owned smokehouse that's famous for its quick bites. Have a bite of their Smoked Ribs topped with some Apple Sauce. It will be a sensation unlike any you've ever tasted before. Don't forget to have some baked beans on the side. They're moist, tasty and will definitely complete your meal.
Address: 605 Washington Avenue
Phone Number: 314-394-1720
When you stop by Sugarfire, trying out the public's favorite Brisket with Cheesy Potato sides is a must. If you're tired of eating red meat, maybe opt for their Smoked Turkey, which is also a fan favorite. It's super moist and flavorful, a unique sensation for a smoked bird.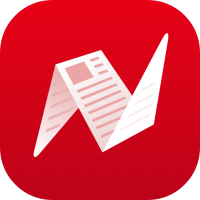 This is original content from NewsBreak's Creator Program. Join today to publish and share your own content.