ST LOUIS, MO - Nearly 300 inmates facing federal charges have been transferred from St. Louis to jails in Indiana and Kentucky, causing families to desperately trying to contact them.
As reported by officials, the inmate population at St. Louis Medium Security Institution, also called the workhouse, has been reduced. The city had about 200 federal detainees before the workhouse was emptied in June.
Approximately 100 more people were moved out of the St. Louis County jail.
Dejon J. Jackson's mother, an inmate who has been moved twice during his sentence, Stephanie Dunn, says he has had to leave behind her property and money in his inmate account every time he moved.
She would have a 15-minute-visitation at the jail after traveling four-and-a-half hours to Kentucky. Dunn said she felt they didn't care about him.
The Marshal of the United States, John D. Jordan admits dealing with the shortage of jail beds in St. Louis has been challenging. He acknowledges it has been hard on people and their families.
St. Louis inmates are housed in Clark County, Indiana; the Grayson County Detention Center in Leitchfield, Kentucky; Crittenden County in Kentucky; and Henderson County Detention Center in Indiana.
In Jordan's view, the pressure should ease as courts clear COVID-19 backlogs and jails, hire more staff.
The Workhouse is done for good
Tishaura Jones, St. Louis Mayor on July 1 also stated the city's Workhouse will close because the inmates had been living in inhumane conditions.
She plans to close the Workhouse and invest in violence prevention and neighborhood stabilization programs to reduce the need for people to be incarcerated in the first place.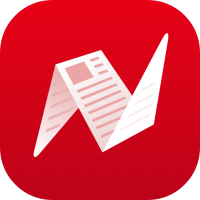 This is original content from NewsBreak's Creator Program. Join today to publish and share your own content.