ST LOUIS, MO - This city has been known for its beer. According to this, St Louis In Readers' Choice, USA Today selected St. Louis as the city with the best beer scene the third year in a row. Here are some of the places worth visiting for their beer:
1. Gezellig - 4191 Manchester Ave, St. Louis, MO 63110
This place has more than 700 bottles and cans available.
The restaurant also offers a small and well-curated range of natural wines. A party of two to eight can be reserved as well. Customers were warmly welcomed and well-trained staff promptly attended to their orders. They ensure that their customer service is comprehensive and friendly.
Top beers include Juicy West, Danish Pilsner, Sinner's Son, and Imperial Sumoni Jones Dog. Furthermore, they serve Bobber Lager, Pineapple Mango Hard Seltzer, and Toasty Slopes.
2. Das Bevo - 4749 Gravois Ave, St. Louis, MO 63116
Located at the corner of Gravois Avenue and Morgan Ford Road, the Dutch-style structure was meticulously restored to its former splendor when August A. Busch Sr. built it as a stop between his brewery and Grant's Farm 100 years ago.
There are a wide variety of cocktails on the menu, each named for a member of the Busch family, while the wine list has a couple of Germans (a Reisling and a sweet red) and a decent pinot noir, also from a German family.
3. 1860 Saloon - 1860 S 9th St, St. Louis, MO 63104
Three different experiences are available at the 1860 Saloon. Featuring an antique back bar, the saloon has a beautiful Old World setting. There is also an arcade, as well as a game room with board games.
For sports games, there are also darts and televisions. The Hardshell cafe's fine dining selection complements its courtyard atmosphere and offers a great dining experience.
The cafe offers salads, pizzas, and sandwiches. Various flavors are available in pasta, wraps, and Po'boys. Additionally, they play various kinds of music in the saloon. Genres such as classic rock, Motown, R&B, and blues are featured.
4. Tin Roof - 1000 Clark Ave, St. Louis, MO 63102
In addition to offering food and drinks, Tin Roof also offers musicians a stage to perform. The restaurant has been a gathering place for musicians and non-musicians alike. Over the years, the stage has also featured famous and emerging artists.
They provide entertainment and live music. The music is great for dancing and they have live bands on stage as well. Also, there are tasty tacos, chicken wings, and hot chicken.
Happy hour is celebrated seven days a week at the bar. There are also specialty drinks like Tin Roof Tea, Roof Rita, Peanut Butter Old Fashioned, and Ultimate Margarita. Additionally, draft and bottled beers are available. As well as wine, they serve energized drinks.
5. Hammerstone's - 2028 S 9th St, St. Louis, MO 63104
This restaurant is located in a historical building built in 1884. Live music and a great menu make it a hot spot. There is live music every night of the week - on weekends, there are two additional shows.
Additionally, the restaurant hosts parties and celebrations of all kinds. Breakfast, lunch, and dinner are also available. During the restaurant's annual car show, it raises money for charity.
Inside, you can choose from 12 taps. Five beers are available at the patio bar. Wheat ales, craft lagers, stouts, porters, and imported beers are among the featured beverages. There are also burgers and sandwiches of all varieties.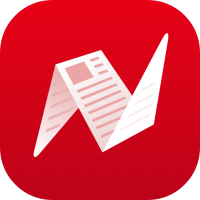 This is original content from NewsBreak's Creator Program. Join today to publish and share your own content.