CAPE GIRARDEU, MO – Kendrick D. Calloway, a 38-year-old local from Malden, Missouri, has confessed guilty for a firearm possession. He was sentenced to 10 years in prison.
On March 8, 2020, a report from two people on Blades Drive was received by the Malden, Missouri Police officers. They gave details of how Calloway approached them in their car with a gun in his hand. Shortly afterwards, they got into an argument, then gunfire came from Calloway. Fueled by anger, he went after the victims as they drove off and continued to fire the shots.
The officers managed to catch him in the act, yet he fought back by trying to bite one of them. His Kel-Tec P-32 semi-automatic gun was found still fully loaded and intact in the waistband of his pants. Among other items found in his car were an SCCY 9mm, another firearm, and semi-automatic pistol. They also had supporting evidence as a spent shell casing was recovered in the parking lot where the violent confrontation first took place.
A Missouri State Highway Patrol Crime Laboratory criminalist verified the spent shell casing was originally fired from none other than Calloway's SCCY 9mm, the same one that was found in his car. In addition to it, The MSHP Crime Lab was also able to authenticate the gunshot residue on his hands.
After a thorough investigation conducted by the Malden Police Department officers and prosecution handled by Assistant United States Attorney Julie A. Hunter, a contested sentencing hearing, was finally held on July 20, 2021, where five witnesses came to testify. Calloway was then sentenced by United States District Judge Court Stephen R. Clark to the statutory maximum sentence of 10 years, which is equal to 120 months in prison. This final verdict was also backed by the fact that Calloway was a convicted felon, thus making it illegal for him to own firearms.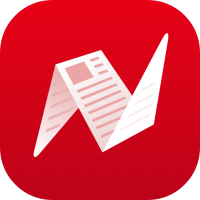 This is original content from NewsBreak's Creator Program. Join today to publish and share your own content.