ST LOUIS, MO—This year, the Saint Louis Science Center will host the largest collection of real mummies and related artifacts ever assembled, Mummies of the World: The Exhibition.
There will be 40 actual human mummies on display at the museum, as well as 85 rare artifacts from all over the world, which will give visitors an unprecedented opportunity to gain an insight into ancient cultures and civilizations from all corners of the globe on Feb. 6.
The collection includes mummies dating back as far as 4,500 years from South America, Europe, and ancient Egypt.
There is a rich and unique history associated with every mummy found throughout the world. These mummies in the Mummies of the World: The Exhibition has been important in the advancement of science, medicine, and technology over the years.
Mummies provide a fascinating glimpse into the real-life stories of these fascinating people and their stories continue to live on through science and research.
The Egyptian Mummies are the most popular and most well-known of all the mummies. This exhibition will allow you to explore the world of mummies not just from Egypt but also from abroad. You will learn how mummification happened in other countries, as well as hear stories about mummies that you probably never heard of otherwise.
A journey into the extraordinary world of mummies and mummification awaits visitors at the Mummy Museum. By utilizing modern science, engaging interactives, and multimedia exhibits, the exhibition reveals how the scientific study of mummies represents a window into the lives of ancient cultures and civilizations from around the world, providing an unparalleled insight into past cultures and civilizations.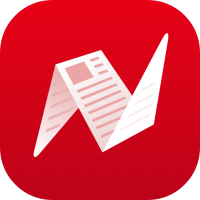 This is original content from NewsBreak's Creator Program. Join today to publish and share your own content.