ST LOUIS, MO - Sculpture park Lumeier is pleased to announce the opening of Van McElwee: Time Fork. McElwee, a local media artist, will create an Augmented Reality environment that explores options and possibilities, each choice, creating a new world.
A drone topographical map of Laumeier will be used to place virtual structures in the given landscape, based on a topographical map of Laumeier.
By combining sculpture and nature, McKelwee's application will offer visitors an alternative Laumeier experience using their handheld devices. This is the context in which Time Fork will be a remarkable venue for contemplating the nature of choices, time, and reality.
It is presented as a walking tour through the Park through the lens of technology that entertains a playful fiction: approximately 1,000 years ago, time branched to create a parallel world.
Curator Dana Turkovic states that "Laumeier is extremely excited to showcase this revolutionary interactive project that allows visitors to take a solo journey, using their own devices, to explore a parallel world that surrounds the museum.
In McElwee's project, the idea of touring the Park is placed on a different conceptual plane, designed to elicit curiosity and wonder.
Through the use of Augmented Reality, McElwee's installation shows features of a settlement that could exist in a parallel universe or even in a future world that overlaps the Laumeier Sculpture Park.
The intention of Lumeier is to have visitors view McElwee's project as a portal to contemplate our choices related to the environment, our communities, and the passing of time, as well as contemplate current conditions.
McElwee explains: "We see what may be under construction or in ruins. They may not have a ritual function; they may have a municipal function or even an industrial function. Through phones or tablets, viewers can fully investigate these mysteries inside and out, a tool that is at least conceptually archeological and anthropological."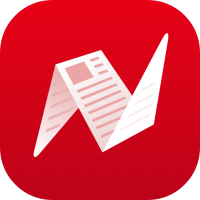 This is original content from NewsBreak's Creator Program. Join today to publish and share your own content.