ST. LOUIS, MO – Tammy Gocial was named the dean of Maryville's of John E. Simon School of Business on June 1, 2021. She aims to focus more on providing a new curriculum and experiential learning.
Her experience and background in applied-experimental psychology influence her in creating experiential learning that would give the students an opportunity to take what they have learned and applying it in the real world.
The fundamental of her studies is also aligned with the business world because both needs an understanding of how people grow and learn, the relationship between institutions, and how policies influence interaction.
Gocial will also continue to encourage creative students to pursue careers in business as well as preparing the students for career opportunities through knowledge gathered from colleagues and expert faculty.
She also expects students to have knowledge and skill that integrate business and technology while also building interpersonal skills needed to solve problems in the workplace post-pandemic.
Recently, she has helped Maryville University in launching the apprenticeship program for ambitious undergraduate students in the hope of enhancing career readiness. The apprenticeship program was designed to prepare students to graduate with connections and real-world experiences.
"As we think about the future of work, especially as we come out of a pandemic, competition for good talent is going to be fierce. Maryville is a place that really does help students think about life after college and prepares them to be the best they can be in their chosen field," said Gocial.
According to Gocial, Maryville has a different approach in teaching business professionals such as the enterprise programs that the university offer is for undergraduate students while other institutions may offer for graduate level.
Gocial hopes to increase enrollment, strengthen connections with alumni, and create new partnerships with industry colleagues. As well as having graduates that are highly sought-after, with creative thinking in using technology and solving business problems.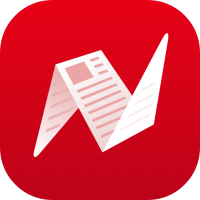 This is original content from NewsBreak's Creator Program. Join today to publish and share your own content.