ST. LOUIS, MO - The Cherokee Street Community Improvement District arts committee is calling for public art proposal for the second time this summer. The proposal is to support artists in the local community of Saint Louis to add an art landscape on the street of Cherokee.
The public art proposal also includes grant programs that provide funds for murals and other permanent or semi-permanent art installations on Cherokee street between Gravois and Indiana.
The committee has funded the past projects to Neeka Allsup to create a mural at 2311 Cherokee and Christopher Burch to create a large mural at 3333 Iowa.
There will be three types of projects for the funding categories:
Large Mural, excluding full wall or multi-story installation, with a maximum budget of $3,000.
Small Mural, excluding smaller ground-level installation, with a maximum budget of $1,000.
Mystery Public Art Project, with a maximum budget of $1,500.
This includes projects that involve participating locations, except banner installation on the building wall, and public spaces such as sidewalks, street space, and green space, and also other varieties of mediums.
The project application is open until Friday, August 20. Artists who are applying should focus their proposal on the multiple locations that are provided, see the location here.
This program is open for all artists from any location but neighborhood artists living in or who have a connection to the Cherokee Street Community are preferred.
The Cherokee CID Arts Committee as well as the community members and business owners who are interested in arts will evaluate the public art proposal. If the proposal involves the use of private properties will be reviewed by the property owners. The selection for the proposal will be made in September 2021.
To apply for the public art proposal please visit here.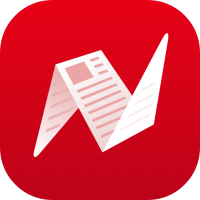 This is original content from NewsBreak's Creator Program. Join today to publish and share your own content.