ST. LOUIS, MO - After the success of the inaugural summit in 2019 where 500 advocates for equity all gathered together, the Racial Equity Summit 2021 will build on that success taking place on August 4 – 6.
Three keynote speakers, Adrienne Maree Brown, Angela Davis, and Edgar Villanueva, will be the highlight of the event. This summit will also feature a workshop with Shelly Tochluk that will lead participants to understand better their personal relationship to race, white privilege, and systematic racism.
Adrienne Maree Brown, based in Detroit, is the writer-in-residence at the Emergent Strategy Ideation Institute. She is also an author of many titles, including Holding Change: The Way of Emergent Strategy Facilitation and Mediation. She co-hosts How to Survive the End of the World, Octavia's Parables, and Emergent Strategy podcasts.
Angela Davis has been deeply involved in the nation's journey for social justice through her activism and scholarship over the last decades. As an educator, Davis has always pointed out the importance of building communities of struggle for economic, racial, and gender justice.
She is also an author of nine books and has been lecturing in Europe, Africa, Asia, Australia, and South America. Davis is also a founding member of a national organization focusing to dismantle the prison industrial complex called Critical Resistance.
Edgar Villanueva is a well-known expert on social justice philanthropy and currently served as the Chair of the Board of Directors of Native Americans in Philanthropy, as well as a board member of the Andrus Family Fund, NDN Collective, and Mother Jones.
Villanueva is also an author that released his first book in 2018 titled "Decolonizing Wealth". In the same year, he launched the Decolonizing Wealth Project (DWP). In the following year, he founded a participatory grant-making fun, Liberated Capital.
While the pandemic is still an ongoing crisis, the summit will be held virtually, this will allow more people to participate as well as keeping participants healthy and safe.
The St. Louis Racial Equity Summit that will take place virtually will close its registration on August 2 at 11.59 p.m. don't miss it and register here. The registration tickets cost $120 while grassroots nonprofits, students, and community organizers will get a discount and the tickets will cost $20.39.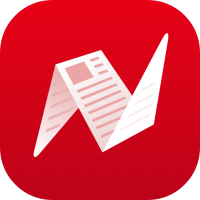 This is original content from NewsBreak's Creator Program. Join today to publish and share your own content.