SAINT LOUIS, MO – The Saint Louis County Library, or SLCL, is conducting a Career Online High School program for adults in town to get a certificate online of a nationally accredited high school diploma and career. This is an opportunity for those qualified adults to get scholarships through this program.
This program is for applicants who are at least 25-years-old, completed 8th grade and want to earn their high school diploma, they also must have the newest SLCL card or be willing to apply for the new library card. If you are under 25-years-old and want to pursue a higher degree of your education, you should get a high school education through existing high school programs.
They only provide a limited number of scholarships. This program aims for those who want to seek career opportunities, prepare for workforce or entry-level, and continue their education to a higher degree.
The applicants must proceed steps of registration including online self-assessment, prerequisite course, and in-person interview. Afterward, if you passed the test, they pair each student with an online mentor that will guide you to information access regarding individual career paths, ongoing mentoring, evaluative performance, and connected the students to the related resources to the course.
Career Online High School program is an 18-month length of program to be completed and consists of 18 credits. Applicants may transfer up to 14 credits from their former high school and it is depending on how many credits the applicants can transfer to complete the program. It varies from 5 months to 12 months.
For further information regarding this program, you can contact SLCL at cohs@slcl.org.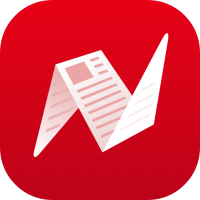 This is original content from NewsBreak's Creator Program. Join today to publish and share your own content.