ST. LOUIS - The region of St. Louis has its own history that has been standing strong even now and you can see that long withstanding story as you step unto Carondelet.
The town of Carondelet was first found 250 years ago as French settlers set their foot on the bluffs of the Mississippi River. Not long after, it became a community filled Spanish, Italian, Irish, and Hungarian immigrants, essentially filling it with an amalgamation of cultures.
Carondelet then became known as a predominantly agricultural community, livened up with saloons and gambling dens as a form of entertainment. The town was later annexed by the city of St. Louis in 1870 but had no change in its namesake.
Today, Carondelet will greet you with its large murals, drawn beautifully on concrete walls by local artists. Peat's Eyez, a four-color mural of two blinking eyes, are among the first you will see, followed by seven additional murals that appear between the next two miles as you go by Bellerive Park and South St. Louis Square Park.
In the 18th century, the streets of Carondelet originally served as the main conduit for streetcars and passenger vehicles between downtown St. Louis and the suburbs. Although the neighborhood was later divided into two in 1961 due to the construction of Highway 55, most of their businesses and landmarks stayed intact. The commercial district of Ivory Triangle and the Carondelet Park west of the highway are among them.
Another historical landmark that pertains to its presence to this day is the South Public Market in the Patch, the oldest operating convenience store in the region. The Rathbone Hardware, a century-old store on South Broadway, remains to be a vital hub to this day.
It wouldn't be St. Louis without its modern community though and the many events that are held are concrete proof of that. The city regularly holds the Garlic Festival on September 16, an event that shows how proud the city is of their garlic farm through garlic-eating contests, educational seminars and even cooking demonstrations.
Another big festival is their Tomato Festival in August, usually held at the Iron Barley restaurant and bar. The city also regularly holds music performances at Carondelet Park - sometimes even at St. Louis Square Park, Fanetti Park and Bellevire Park - from June till August.
If you're interested in exploring these historical sites and getting to know them better, you might want to give the Carondelet Historical Society a visit and join one of their exhibitions.
Come to Carondelet and experience the vibrant life and rich immigrant heritage that resides within the city. More information can be found here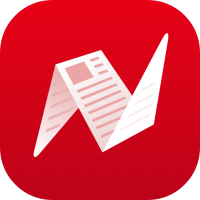 This is original content from NewsBreak's Creator Program. Join today to publish and share your own content.