SAINT LOUIS, MO — If you are looking for some fresh air and want to relax your mind, St. Louis has must-visit places you would not want to miss. It is a place where you can do a short escape after a hectic week and recharge your energy. Here are the recommendations of the green corners in the town.
Tower Grove Park
This park is located at 4257 Northeast Drive, St. Louis, MO 63110. Tower Grove Park serves the ambiance of recreation, cultural and education opportunities for the residents. Tower Grove Park holds cultural and educational programs, such as the summer children's concert series, lecture series, art exhibitions and any other events. This park also offers a free public venue for St. Louis Symphony performances each year and the historic Music Stand hosts. For further information, you can click their website

2. Carondelet Park
Carondelet Park is located at 3900 Holy Hills Boulevard, St. Louis, MO 63116, the third-largest public park in town. It offers you a boathouse, walking paths, tennis courts, pool, ball fields, horseshoe pits and playground. Should you have any inquiries regarding this park, you can contact them on 314-289-5300.

3. O'Fallon Park
O'Fallon Park is one of the recreation places in St. Louis that is located at 799 East Taylor Avenue, St. Louis, MO 63147. This park provides a swimming pool, outdoor activities, food trucks, functional water fountains and bike racks. O'Fallon Park is also serving you outdoor recreational facilities, fitness equipment and sports fields. You can visit their website through this link or contact them on 314-534-5020.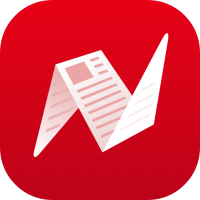 This is original content from NewsBreak's Creator Program. Join today to publish and share your own content.