SAINT LOUIS, MO — When you are craving Italian food, specifically pizza, no need to worry. St. Louis has the best places for you to taste the best pizza in town. Here is the list of places for you to visit and give some love to your tummies.
1. Guido's Pizzeria and Tapas
This restaurant is a family-owned and managed restaurant and located at 5046 Shaw Avenue, St. Louis, MO 63310. Guido's Pizzeria and Tapas serves you an authentic family-style pizza with crust and is backed in traditional stone deck ovens.
They are known as "Spain in the Middle of Italy" because of their made-to-order dishes, such as lasagna, award-winning pizza, tapas calientes and creamy caramelized flan. They also offer Mediterranean dishes with a menu full of traditional Italian fare and classic Spanish entrees and tapas. They open from Monday to Sunday from 11 a.m. to 10 p.m. You can also do online order via this link or contact them at 314-771-4900.
2. Pi Pizzeria
Pi Pizzeria offers a creative-deep dish a thin-crust pies menu, along with craft beers and cocktails. They also serve a gourmet pizza with fresh and high-quality ingredients. Their most favorite menu is blazed veggies, where they put dry-rub, oven-baked cauliflower, broccoli and carrot and yogurt-cucumber dressing. You also can customize your own pizza, like mozzarella and tomato sauce.
If you want to come, you can go to their place at 6144 Delmar Boulevard, St. Louis, MO 63112 or contact them by phone at 314-727-6633. For online orders, please click this link
3. Felix's Pizza Pub
This restaurant is located at 6401 Clayton Avenue, St. Louis, MO 63139. They serve a casual spot with classic and signature New York-style pizzas, sandwiches and happy-hour specials. They make their pizzas from scratch, from the hand-tossed handmade dough, homemade sauces and mozzarella or fresh toppings.
They also offer you twenty-one draft beers, mostly are from St. Louis breweries. You can place your order online through this link and contact them at 314-645-6565.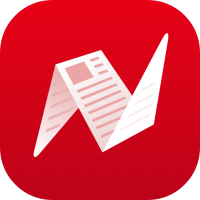 This is original content from NewsBreak's Creator Program. Join today to publish and share your own content.