SAINT LOUIS, MO — The City of St. Louis government provides various kinds of COVID-19 vaccines for St. Louisans. There are some conditions applied for those who want to get their vaccines doses. Here is the information of COVID-19 vaccination you must know:
1. Everyone above 12 years old is eligible for vaccination. There are three types of COVID-19 vaccines with different age requirements, which are:
- Pfizer for the age of 12 years above. For minors (12 to 17 years old), they must be accompanied by their guardians.
- Moderna only for those who aged of 18 years above.
- Johnson and Johnson only approved for 18 years old and older.
2. The COVID-19 vaccines are available in the U.S. and have been shown as an effective strategy to prevent the spread of COVID-19 viruses.
3. For those who take Pfizer and Moderna vaccines, they will get two dose of vaccines several weeks later, meanwhile Johnson and Johnson requires one dose only.
4. The type of vaccines you receive depends on the availability of brand in your vaccination site. If you get Pfizer or Moderna as your first dose, then the second dose will be the same kind of your first dose.
5. COVID-19 vaccines are currently available through Emergency Use Authorization by the Food and Drug Administration.
6. The residents can download v-safe. It is an app that provides information regarding information about vaccine side effects and send you a reminder for your second dose.
For further information and making an appointment to receive a vaccine, you can visit their website with this link
Also, you can visit via this link to sign up with the state of Missouri's Vaccine Navigator, and find local hospitals and pharmacies that serve the vacccination.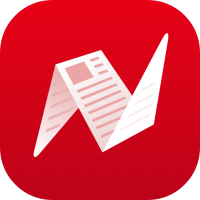 This is original content from NewsBreak's Creator Program. Join today to publish and share your own content.